League of Angels Fire Raiders [IOS]

---
https://www.meilleurjeuenligne.fr/jeux-a-telecharger/jeu-mobile-et-tablette/league-of-angels-fire-raiders-ios.html
Style: heroic fantasy
Langue: Anglais (sous-titrage FR)
Supports:

ANDROID

,

IPAD

,

IPHONE

Avis des joueurs:



Prix : / Free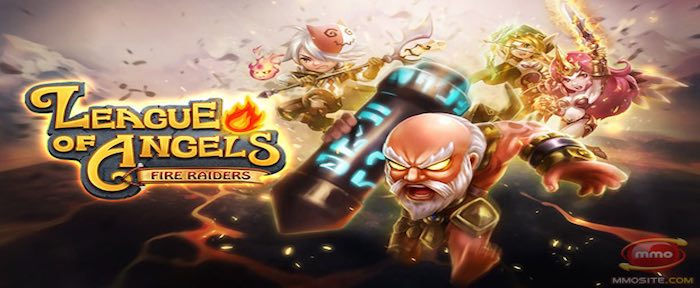 Présentation League of Angels Fire Raiders [IOS]

---
Après le succès incontestable de League of Angels sur PC, les petits malins de R2Games ont décidé de se lancer dans une version mobile et tablette. Mais attention, League of Angels – Fire Raiders n'est pas une simple adaptation du jeu en ligne sur PC, non. Ce RPG pour IOS est un nouvel opus à part entière.
La trame originelle du jeu a été préservée mais cet opus demeure être une nouveauté même pour celles et ceux ont gouté à la version de base.
League of Angels – Fire Raiders est une aventure palpitante qui recèle bon nombre de trouvailles allant des graphismes de qualité au scénario à rebondissement.
Une aventure avec un grand A
La planète Gaia est de nouveau en péril et c'est une fois de plus à toi que revient la lourde tâche de la sauver ! Créer un personnage à ton image et complète les quêtes toutes plus passionnantes les unes que les autres.
Le monde de League of Angels – Fire Raiders est absolument grandiose. Rarement un opus sur mobile présente une densité de jeu aussi importante. La qualité de réalisation de ce titre est à tous les étages, donnant une seconde vie à cette licence qui à quelques années déjà.
Facile à prendre en main, il propose un tutoriel adapté aux joueurs débutants, aussi bien pour les fonctionnalités liées au combat qu'à la maîtrise des outils sociaux (partages, dialogues entre joueurs…).
Attention toutefois, même si LoA version mobile est d'une qualité rare, il ne révolutionne en rien le jeu de rôle. Comme la plupart des RPG classique, il te faudra compléter des quêtes principales et vaincre des monstres contrôlés par l'intelligence artificiel de ton terminal afin d'accumuler des points d'expérience (points d'EXP). À chaque niveau, tu auras la possibilité de faire évoluer ton héros en obtenant de nouvelles compétences et caractéristiques.
Les portes de l'arène s'ouvriront et vous permettront ensuite d'affronter d'autres joueurs dans des combats remplis d'action.
Jouer sur Ipad à League of Angels Fire Raiders [IOS]
Jouer sur Iphone à League of Angels Fire Raiders [IOS]