Kings and Legends

---
https://www.meilleurjeuenligne.fr/jeux-par-navigateur/strategie/kings-and-legends.html
Style: carte
Éditeur: Just A Game
Langue: Français
Type:

jeu par navigateur

Avis des joueurs:



Prix : / Free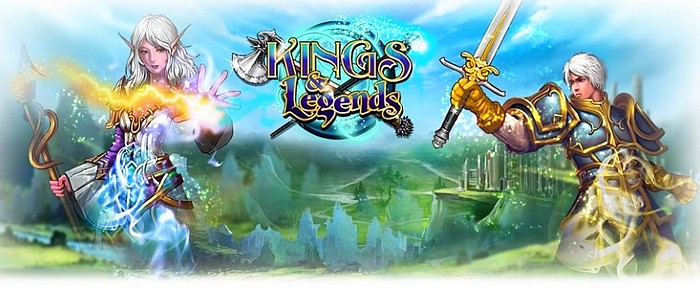 Présentation Kings and Legends

---
Kings and Legends est un jeu majeur dans le monde des jeux de carte à collectionner en ligne. Dans Kings and legends les joueurs évoluent dans un univers médiéval fantastique somptueux ou le combat stratégique est roi. Tu devras collectionner des centaines de cartes et te constituer un deck de premier plan si tu veux démolir tes adversaires lors de combats légendaires.
Dans ce jeu de cartes en ligne par navigateur, tu devras essentiellement te battre et vaincre de coriaces adversaires, mais Kings and Legends présente également des aspects de gestion donnant une profondeur de jeu à cet opus très abouti.
Tu l'auras compris, jouer à King and Legends c'est acquérir des cartes pour combattre. Tu pourras en acquérir lors de campagnes sols, de donjons ou aux enchères. Des combinaisons sont également possible pour de produire des cartes sur-puissantes.
Kings and Legends c'est de la tactique et de la stratégie !
Le gameplay est riche et très plaisant et la prise en main est facile. Tu prendras rapidement du plaisir à combattre en alignant tes cartes. Les combats sont dynamiques et variés. Ils opposent deux équipes composées jusqu'à quatre héros. Les combats solo sont scénarisés et sont réellement immersifs.
Kings and Legends montre un système de combat stratégique très bien conçu ou chaque joueur a la liberté de développer sa propre tactique. Ainsi, tu pourras créer la stratégie qui te correspond et te faire un nom !
Dans Kings and Legends, les cartes sont scindées en plusieurs catégories :
Constitues-toi un deck incroyable et participe aux tournois journaliers, hebdomadaires et mensuels gratuitement. Tu pourras ainsi te mesurer aux meilleurs joueurs et apprendre des techniques de combat nouvelles.
Essaie vite le jeu de carte gratuit et entre dans l'univers palpitant des combats tour par tour de Kings and Legends.
Kings and Legends en images
Si tu cherches un jeu comparable à Kings and Legends fait ton choix ici