The Settlers Online

---
https://www.meilleurjeuenligne.fr/jeux-par-navigateur/strategie/the-settlers-online.html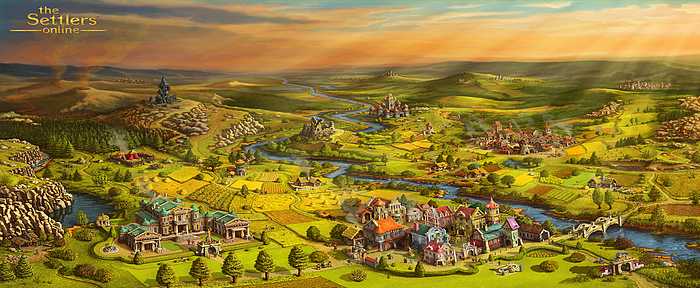 Présentation The Settlers Online

---
Le jeu The Settlers Online est directement tiré de la série de jeu PC The Settlers. 
Le but du jeu est de développer une colonie à partir de ressources naturelles. Au cours de la partie, tu débloquera de nouveaux bâtiments permettant de transformer les matières premières et entraîner des unités militaires pour combattre tes adversaires.
Dans le jeu par navigateur The Settlers Online saura ravir le plus grand nombre. Devenu un acteur principal dans le secteur des jeux de conquête.
Tu débuteras sur une carte totalement vierge, développes ton village et bâtis un puissant royaume.Tu devras faire preuve d'intelligence tactique et de stratégie.
Dans The Settlers Online, le développement de ton village dépendra par une production solide de matières premières. Tu devras ensuite développer les bâtiments pour faire évoluer ta colonie.
The Settlers Online permet de constituer des guildes et de commercer avec les autres joueurs.
Tu devras te faire des alliés pour effectuer des quêtes communes multi-joueurs. Dans The Settlers Online : L'union fait la force !
Le jeu par navigateur est un mix des différentes versions de la série The Settlers. Il a l'avantage d'être un jeu en ligne gratuit, avec une communauté interactive grâce aux guildes, et il bénéficie d'actualisations régulières.
Si tu cherches un jeu comparable à The Settlers Online fait ton choix ici