World of Tanks

---
https://www.meilleurjeuenligne.fr/jeux-a-telecharger/world-of-tanks.html
Style: Guerre
Éditeur: Wargaming
Langue: Français
Supports:

Windows

Avis des joueurs:



Prix : / Free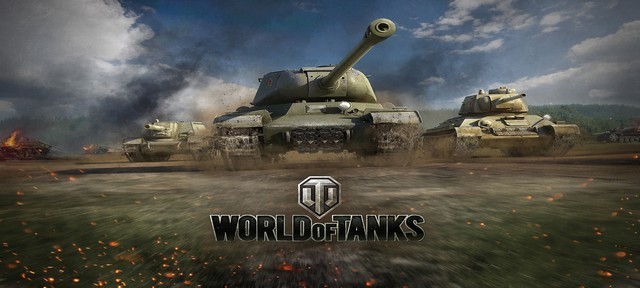 Présentation World of Tanks

---
World of Tanks est un jeu militaire et stratégique par navigateur développé par Wargaming. Cet opus fait partie des jeux les plus joués dans le monde, avec des millions de joueurs connectés. Il s'agit d'une simulation de char de combat massivement multijoueur dans des décors dévastés par de nombreuses batailles d'engins militaire.
Le jeu fonctionne sur un mode de bataille aléatoire, à 15 contre 15. Chaque bataille possède elle-même un niveau (rang), que seuls certains chars peuvent rejoindre selon leurs propres niveaux (rang).
Les développeurs réalisent régulièrement des changements qui sont résumés à chaque mise à jour.
Après avoir choisi votre blindé, tu devras tout mettre en œuvre pour développer votre engin et en apporter toutes les améliorations nécessaires pour gravir les rangs. De bataille en bataille, votre niveau militaire augmentera et vous pourrez vous livrer à des batailles de clans.
Le succès dans le jeu ne se résumera pas à bien contrôler votre engin. En effet, vous devrez être fin stratège avec vos partenaires pour vous unir contre une attaque d'un clan adverse.
World of Tanks est un jeu qui allie action et stratégie. Si tu n'as pas encore essayé ce jeu remarquable saute sur l'occasion tu ne devrais pas le regretter ! Ce jeu totalement gratuit à déjà conquis des millions de joueurs à travers la terre. Alors grimpe dans ton char et rejoins tes amis sur les champs de bataille.
World of Tanks en image
Télécharger World of Tanks
Mots clés :