Game of Thrones Ascent

---
https://www.meilleurjeuenligne.fr/jeux-par-navigateur/gestion/game-of-thrones-ascent.html
Style: Monde virtuel
Éditeur: HBO
Langue: Français
Type:

jeu par navigateur

Avis des joueurs:



Prix : / Free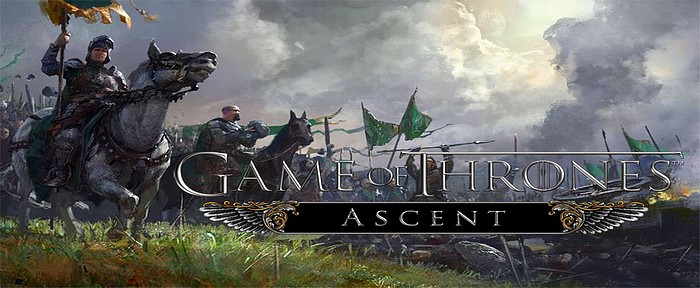 Présentation Game of Thrones Ascent

---
Game of Thrones Ascent est un jeu de rôle et de stratégie free-to-play sur plateforme Facebook.
Dans Game of Thrones Ascent, tu incarneras un noble plonger en pein coeur de la célèbre série. Les fans de la série trouveront donc un certain plaisir à s'immerger dans l'univers fabuleusement riche et travaillé de la série télévisée de Game of Thrones.
L'histoire du jeu Game of Thrones Ascent commence quelques jours avant la mort de Jon Arryn, la Main du Roi Robert Baratheon. Cela correspond exactement au début de la saison 1 de la série.
Le déroulement du jeu est très agréable à suivre, même pour les joueurs qui ne connaissent pas la série. Les quêtes sont scénarisées grâce à des dialogues ou tu auras la possibilité d'intervenir et influencer fortement le dénouement des quêtes, certaines d'entre elles étant souvent interconnectées.
GOTA repose essentiellement sur un gameplay orienté sur le combat et la gestion économique. Ce free-to-play rompt totalement avec les jeux habituellement proposé sur le réseau social Facebook. L'intrigue et les personnages sont travaillés et les intrigues politiques donnent du relief au jeu.
Bien entendu, la dimension social de Game of Thrones Ascent (inviter ses amis à gérer un royaume, élaborer une stratégie commune…) apporte un intérêt supplémentaire. Ce jeu totalement gratuit remporte un réel succès au près des communautés Facebook.
Games Of Thrones Ascent en images
---
Jouer à Game of Thrones Ascent
Mots clés :