Forge Of Empires

---
https://www.meilleurjeuenligne.fr/jeux-par-navigateur/strategie/forge-of-empires.html
Style: Empire
Éditeur: Innogames
Langue: Français
Type:

jeu par navigateur

Avis des joueurs:



Prix : / Free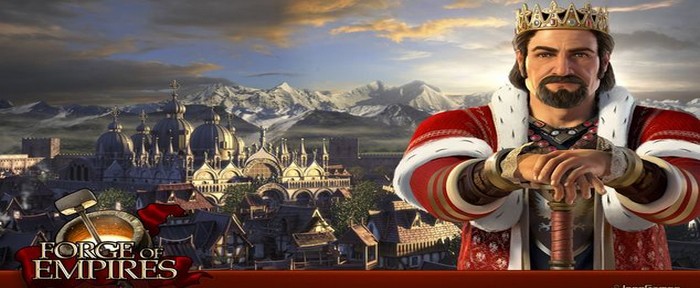 Présentation Forge Of Empires

---
Forge of Empires est un jeu du moyen age par navigateur faisant partie de la famille des MMO de stratégie se déroulant à la préhistoire, plus précisément à l'âge de pierre.
Vous devrez construire puis développer au fil des siècles une civilisation puissante et bien organisée pour traverser les époques et les guerres.
Les campagnes militaires et les prouesse politiques devront faire partie de vos qualités de gestionnaires pour mener a bien votre développement dans le jeu.
Développez votre empire, construisez vos bâtiments, développez de nouvelles technologies pour débloquer de nouvelles époques, mais surtout, traversez les époques et imposez vous face aux évolutions permanentes.
Tout ne se fera pas dans la paix. Batailles, dissuasions, alliances devront également faire partie de votre stratégie pour croître ! Surtout, ne négligez pas l'aspect financier pour assurer le financement de votre empire par les impôts versés par vos habitants.
Devenez la plus puissante des civilisations.
Maintenant jouable depuis smartphones et tablettes, Age Of Empires est devenu le jeu gratuit le plus connu de la planète avec ses millions de joueurs. Les mises à jour régulières et la communauté de ce jeu de gestion exceptionnel donne un véritable intérêt à ce soft.
jeu du moyen age : Forge of Empire en image
Jouer à Forge Of Empires
Mots clés :